#Cell #phone #holster
The Signature Cell Phone Holster
Share This Article
Product Description
Carrying a firearm and carrying a cell phone at the same time can be a pain, but not when you ve got a Sneaky Pete Signature Cell Phone Case. Made from the same leather as our holsters, the Signature Case features a credit card pocket and a compartment to keep some extra cash or a spare key. Now you can be fully prepared, whatever the occasion.
Product Videos
Custom Field
Product Reviews
Write a Review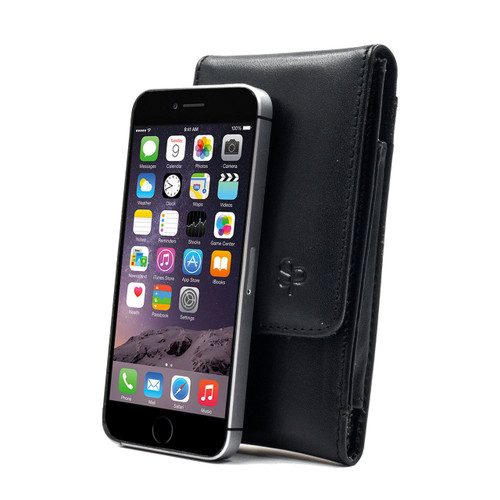 The Signature Cell Phone Holster
8 Reviews Hide Reviews Show Reviews
Cell Phone Holster
Posted by Rick Stern on Sep 13th 2017
Only complaint is that I wish it had a cut out at the top to easily pull the phone out. In stead of straight across have a small cutout so you can get your fingers in and pull the phone out.
I-Phone Case
Posted by Ken on Sep 13th 2017
Pleased with purchase
Signature cell phone holster
Posted by Z Master on Sep 13th 2017
This is one quality made holster the leather is high quality and was put together to last a long time. I am totally happy with my purchase. I only wish they made a product to conceal my Sig P229.
Phone case
Posted by Barrie Gilcrease on Sep 8th 2017
Even though I ordered the case for a thick phone case, it fit extremely tight. I had to take the protective case off in order for the phone to slide in and for me to get it out.
Looks good and matches my LCP Holster. Just wish it had just a little more room in it.
Signature Cell Phone Holster with belt clip
Posted by Tom on Aug 5th 2017
This is a very nice Cell Phone case. Quality materials and quality construction. When I first received it, I was concerned that I had bought a size too small — it was a little hard to get the phone in the case, and it was challenging to get it out. But after about 3 hours of use, the leather loosened up nicely, and it functions as expected — the phone slides in and out with only slight effort. The fit is just right .. not to snug and not too loose.
cell phone holder
Posted by Barry Backscheider on Jul 23rd 2017
great well made phone fits great
Just perfect.after a small modification
Posted by david carwile on Jul 21st 2017
I bought the nylon one for a Galaxy J7 and specified the thin case (incipio, silicone inner and a rubber-like outer skin) version. It was tough to get the phone in at first, but it has stretched a bit now. I knocked off one star because I had to cut off the ears at the top of the pocket so the flap would close. I don t know why those are there – they also interfere with drawing the phone. They re precisely where you would put your fingers to pull the phone out.
Nylon cell phone holster
Posted by Greg on Jul 14th 2017
I purchased the cell phone holster about a month ago. I ordered mine with the nylon cover because of the work I do. First off let me say that if you re phone is in a otter skin order the wide holster.
I ordered mine with the flap in case of water or rain. This holster is very durable and stays on the belt. The nylon cover has held up to everything. I work in the maintenance field and have this on me all the time, that s why I ordered the nylon cover. [It also matches my S. P. holster for my shield]. The magnet that holds the flap down is strong and up to the job. The steel clip is also strong and up to the job. Very happy with the purchase. That s why I have 2 Sneaky Pete products. I recommend this product.